Coating / Plating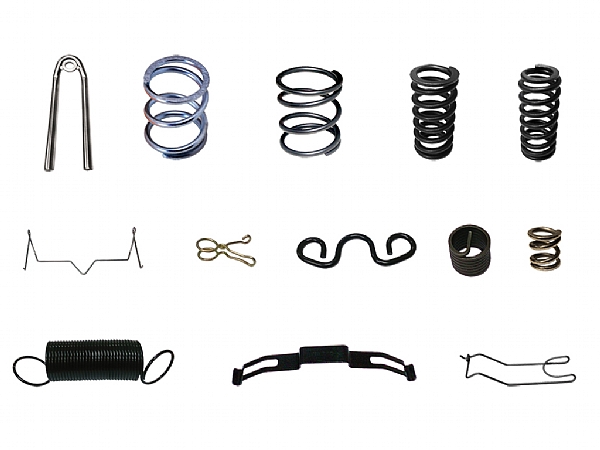 Coating process is essential for protecting and preserving metal surfaces of springs under various conditions. Using proprietary coating solution we achieve a long lasting corrosion protection for a wide variety of materials. Our metal coat provides protection against all types of corrosion from water, salt spray, chemical exposure, as well as from other damaging environmental elements.
Surface pretreatment by chemical or mechanical means is important for electroplating, as the successful adhesion of the surface coating depends on removing contaminants and films from the substrate.
Nordia Springs' offering to its customers following coating / plating processes:
Zinc plating is a common surface treatment used on springs. It gives a good and cost effective protection against corrosion despite a risk of hydrogen embrittlement.
Passivation process improves and cleans the surface of the metal springs. The restored surface acts like a protective coating to environmental factors such as air, water and various chemical agents.
Passivation of stainless steel is a process performed to causes the surface of SS to lose its chemical reactivity. Stainless steel is already known as being corrosion-resistant, however the passivation process further improving resistance to corrosion of the exterior surface.
Galvanized wire or strip material is a good and economical alternative to stainless steel raw material where it's a need for corrosion resistance.
Nickel and Chrome plating are used for decoration as well as for corrosion protection. It's applicable for flat springs and low deflection wire forms because it has a very hard surface and might get cracks while turning or deflecting.
Tin plating applied mainly for soldering purposes. It also gives a good corrosion protection.
Silver / Gold plating used for corrosion protection, and on components for electrical and electronic use. Silver and / or Gold plating are chosen mostly because of their excellent electrical conductivity.
Zinc phosphating is common coating for springs. It used as substrate before the painting. Phosphate increases the adhesion between steel and paint.
Black oxide used to increase the resistance against corrosion and for decoration, consists of a layer of iron oxide. It should be oiled after treatment.
Electro-polishing treatment used for stainless steels and metal alloys. This surface treatment gives the surface a high gloss and increasing corrosion resistance.
Cataphoretic coating is conferring to the objects a resistance to corrosion. It's characterized by uniform layer of an acrylic resin on the surface of 'object, ensuring long high protection against chemical and other ambient environmental agents.
Delta Tone can be used as a layer alone or in combination with top coat such as Delta Seal or using Delta-Protect top layer. These coating types provide very good protection against corrosion without risk for hydrogen brittleness.
Teflon protection is used where is a requirement for low friction, good insulation and chemical resistance.