Medical Devices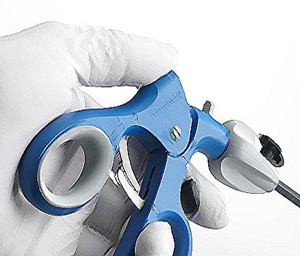 Our springs are designed to support the rigid quality standard of the most demanding medical applications. To meet this high standard, we have developed special methods for manufacturing, finishing, cleaning and packaging our products. Nordia Spring's manufacturing capabilities include coiling fine wire products, bending or winding complex springs and producing stamping parts with a progressive die.
Our engineering team develops advanced quality tools for precision production methods. Our customers rely on us to assure product compliance through experience and state of art methodology. We have the capability for developing fast prototypes using our "in-house" designed tools in producing prototypes and preliminary pilot production. This approach ensures optimal performance of all medical components.
We offer precise quality control in the manufacturing of medical springs from advanced materials such as stainless steel, Nitronic, Elgiloy, and titanium. This metallurgical expertise enables Nordia Springs to manufacture special, custom designed products for the medical industry. All of our internal processing methods comply with ISO 9001. Each process is specially developed in a controlled system that is unique to the type of component we are manufacturing. Our processes include coiling, stamping, grinding, chamfering, shot peening, cold or warm pre-stress, marking, in-line inspection for important parameters, laser or color marking and tray packaging.