Environmental Policy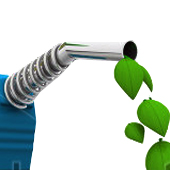 Nordia Springs Factory Ltd. operates according to management principles in the areas of environmental protection, occupational safety and health. To this end, the plant's management considers foster commitment to environmental policy, occupational safety and health of employees, community and the environment and to act in all areas of its business to prevent safety and environmental risks to employees, contractors, customers and all stakeholders.
• Plant management system will work according to the guidelines of integrated environmental management, occupational safety and health.
• To encourage behaviors and professional skills that will ensure the creation of safe working conditions, safe and environmentally friendly.
• Commitment to continuous improvement of plant performance for safety, health and environmental employment and prevent pollution by using appropriate technology, education, employee training and implementation of quality management practices.
• Allocation of appropriate resources for planning and executing activities ensuring a safe work environment, healthy, hygienic and environmental protection.
• Commitment to minimize the risk of health, safety and environmental pollution in employment by appropriate design of processes and facilities and to take preventive actions as required.
• Commitment to comply with the requirements relating to safety according to law, employment health and the environment, including other requirements that the enterprise undertook.
• Commitment to cooperate with factory workers, contractors and other stakeholders to promote environmental issues, occupational safety and health.
• Cooperation with the competent authorities in the fields of environmental protection, occupational safety and health.
• Adoption and implementation of management systems according to SI OHSAS 18001 Health and Safety Management employment IS ISO 14001 environmental management.